Dick's Towboat Gallery


Home
Site Keyword Search
Select Desired Menu
Recently Added/Changed

Click On Images Below
For Other Views Of
Zeland M. Deloach, Jr.
(Images 1-2 of 2)




Zeland M. Deloach, Jr. #570081
Length 80 feet - Breadth 30 feet - Twin screw towboat
Built 1975 by Grafton Boat Co., Grafton, IL.
(Additional Information Below Picture)
Last Updated at 13:50 on Saturday, April 27, 2019
Copyright Photo by Tom Waller - Thanks, Tom!
On The Port Allen Route At Plaquemine, LA, 12/2011
(1 of 2)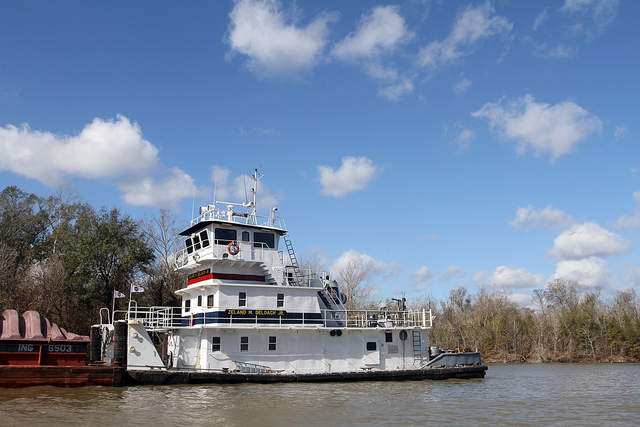 Photo Mug
& Cap
available!


Cummins KTA38-M0 diesels, repowered 1999, 1700 hp.
Twin Disc reduction gears, 7:1.
Originally Bill Froreich, owned by
American Commercial Barge Line, Jeffersonville, IN.
Sold to Delaware Marine Operators, Port Allen, LA 6/1998.
Rebuilt by A & Z Marine, Port Allen, LA 1999.
Renamed Zeland M. Deloach, Jr. 8/1999
Sold to Ingram Barge Co., Nashville, TN 7/2007.
Operated by Deloach Marine Services LLC, Port Allen, LA.