Dick's Towboat Gallery


Home
Site Keyword Search
Select Desired Menu
Recently Added/Changed

Click On Images Below
For Other Views Of
Samuel B. Richmond
(Images 1-5 of 15)







Samuel B. Richmond #652589
Length 145 feet - Breadth 48 feet - Twin screw towboat
Built 1982 by Jeffboat, Inc., Jeffersonville, IN.
(Additional Information Below Picture)
Last Updated at 8:53 on Wednesday, March 6, 2019
Copyright Photo by Tim & Lori Powell - Thanks, Tim & Lori!
On The UMR At Burlington, IA, 7/2009
(1 of 15)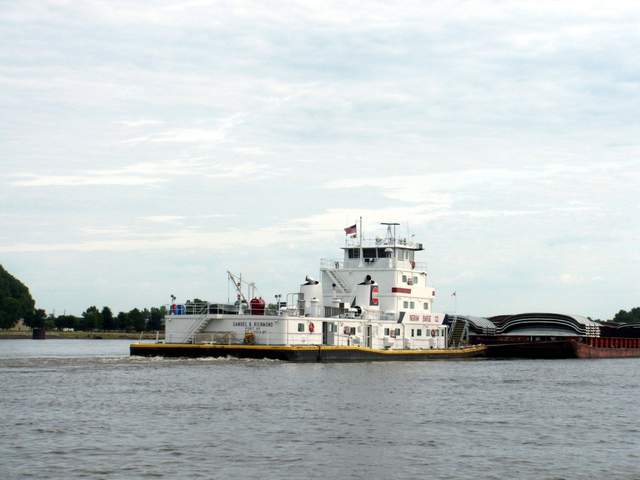 EMD 12-710G diesels, repowered 2008, 6000 hp. Lufkin red. 4.667:1. Kort nozzles.
Originally Ulysses, owned by
American Financial Corp., Cincinnati, OH.
Sold to American Barge & Towing Co., St. Louis, MO 9/1983,
operated by Spartan Transportation Corp., St. Louis, MO.
Sold to Ingram Barge Co., Nashville, TN 6/1989,
renamed Samuel B. Richmond 9/1989.