Dick's Towboat Gallery


Home
Site Keyword Search
Select Desired Menu
Recently Added/Changed
Nickson #516914
Length 47 feet - Breadth 18 feet - Twin screw towboat
Built 1968 by Mesker Steel Corp., Evansville, IN.
(Additional Information Below Picture)
Last Updated at 8:52 on Wednesday, March 6, 2019
Copyright Photo by David Smith - Thanks, David!
At James Marine, Paducah, KY, 4/2015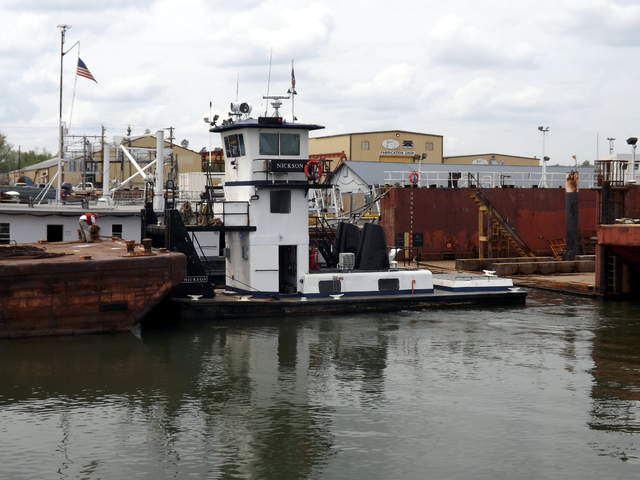 Cummins NT855 diesels, repowered 2001, 1000 hp.
Twin Disc reduction gears 4.25:1.
Originally The Resolute, owned by
River Sand & Stone Co., Evansville, IN.
Sold to Columbia Marine Service, Inc., Cincinnati, OH,
renamed Charles K 9/1973.
Sold to Walker Towing Corp., Paducah, KY 11/1983.
Sold to James Marine, Inc., Paducah, KY 7/1994,
renamed Nickson 1/1999.