Dick's Towboat Gallery


Home
Site Keyword Search
Select Desired Menu
Recently Added/Changed

Click On Images Below
For Other Views Of
Natures Way Commander
(Images 1-5 of 15)







Natures Way Commander #520332
Length 70 feet - Width 26 feet - Twin screw towboat
Built 1969 by Breaux's Bay Craft, Loreauville, LA
(Additional Information Below Picture)
Last Updated at 8:52 on Wednesday, March 6, 2019
Copyright Photo by Capt. Billy Smith - Thanks, Billy!
Light Boat In New Orleans, 7/2011
(1 of 15)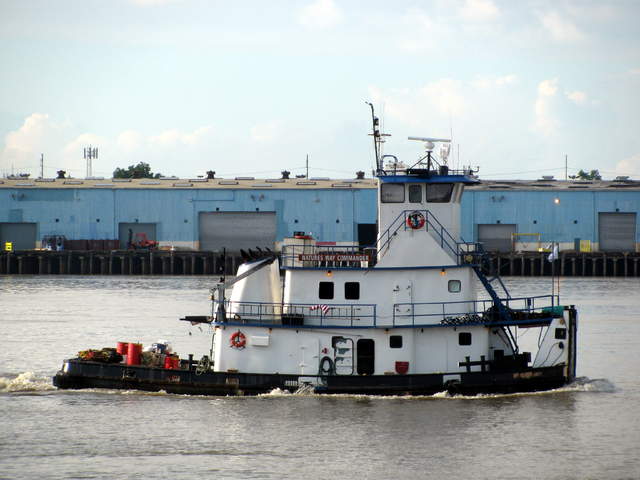 Cat 3508 diesels, repowered 2004, 1750 hp. Twin Disc red. 7:1.
Originally Lagonda,
owned by Compass Marine Services, Inc., New Orleans, LA.
Sold 10/1993 to Elmwood Fleet, Inc., Harvey, LA;
Operated by Memco Barge Line, Inc., Chesterfield, MO.
Sold 6/2002 to Florida Marine Transporters, Inc., Mandeville, LA,
renamed Sawyer York 7/2004
Sold 1/2008 to Accumarine Transportation LP, Mobile, AL,
renamed Accu VII.
Sold to Nature's Way Marine LLC, Theodore, AL,
renamed Natures Way Commander 3/2011.