Dick's Towboat Gallery


Home
Site Keyword Search
Select Desired Menu
Recently Added/Changed
Mr. Roberts #279659
Length 60 feet - Breadth 20 feet - Twin screw towboat
Built 1959 by Greenville Barge Construction Corp., Greenville, MS.
(Additional Information Below Picture)
Last Updated at 8:52 on Wednesday, March 6, 2019
Copyright Photo by Mark Haury - Thanks, Mark!
Olive Working On The River Before 1/2000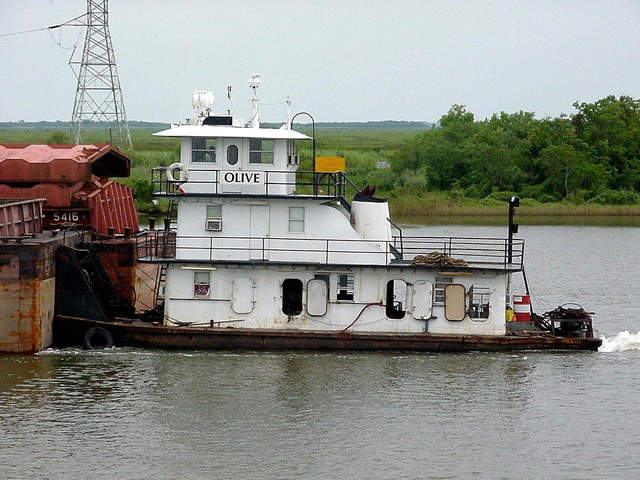 Cat D353 diesels, repowered 1964, 750 hp.
Originally Rebecca C, owned by
Hagan Towing Co., Harvey, LA.
Renamed Mobile Point 1964.
Sold to Arkansas Towing Co.,
renamed Joyce II 1965.
Sold to Chicago Mill & Lumber Co., Greenville, MS,
renamed Danny P 1967.
Sold to Steele Tug Service, Halls, TN 12/1988.
Sold to Caruthersville Marine Service, Inc., Caruthersville, MO 1995.
Sold to First Marine, Benton, KY,
renamed Olive 1997.
Sold to Big R Towing, Inc., Jeanerette, LA,
renamed Mr. Roberts 11/1999.