Dick's Towboat Gallery


Home
Site Keyword Search
Select Desired Menu
Recently Added/Changed
Mr. Camden #643631
Length 56 feet - Breadth 22 feet - Twin screw lugger tug
Built 1981 by Louis G. Ortis Boat Co., Krotz Springs, LA.
(Additional Information Below Picture)
Last Updated at 8:52 on Wednesday, March 6, 2019
Copyright Photo by Tom Waller - Thanks, Tom!
Tied Off, Waiting In Morgan City, LA, 4/2011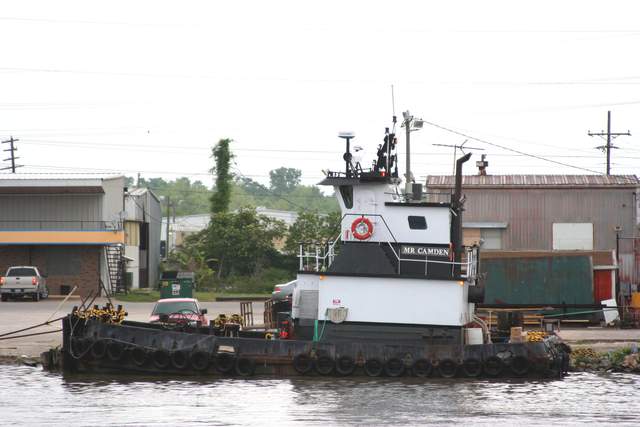 Cummins NT855 diesels, 800 hp. Twin Disc red. 5.5:1.
Originally Mr. Rusty, owned by
Mr. Rusty, Inc., Galliano, LA.
Sold to C & C Vessels, Inc., Cut Off, LA,
renamed Chad Naquin.
Sold to Christianson Marine, Inc., Hampton, VA,
renamed T-Red.
Sold to Inshore Marine, Inc., Galliano, LA,
renamed Marine Venture.
Sold to Tetra Applied Technologies LP, Woodlands, TX 5/2002.
Sold to Rentrop Tugs, Inc., Morgan City, LA 2005,
renamed Mr. Camden 6/2006.