Dick's Towboat Gallery


Home
Site Keyword Search
Select Desired Menu
Recently Added/Changed

Click On Images Below
For Other Views Of
Miss Marty
(Images 1-4 of 4)






Miss Marty #272853
Length 51 feet - Breadth 18 feet - Twin screw towboat
Built 1956 by Fi-Ro Machine Shop & Welding Co., Vidalia, LA.
(Additional Information Below Picture)
Last Updated at 8:52 on Wednesday, March 6, 2019
Copyright Photo by Tom Waller - Thanks, Tom!
On The Shore At Plaquemine Fleet, 4/2011
(1 of 4)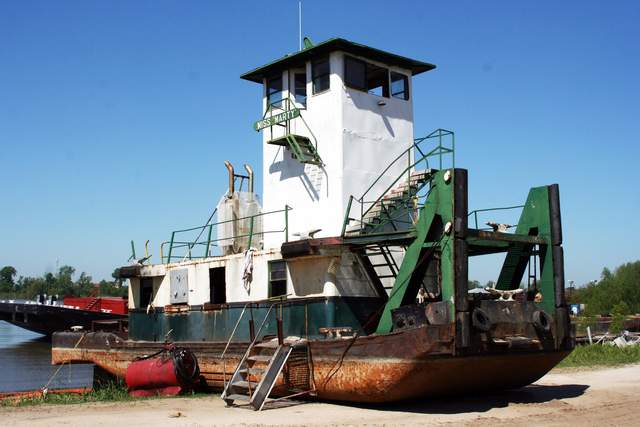 GM 6-71 diesels, 330 hp.
Originally Carl A. McGehee, owned by
Vidalia Dock & Storage Co., Vidalia, LA.
Sold to Baton Rouge Marine Repair & Drydock, Inc., Sunshine, LA,
renamed Mister Bill 1979.
Sold to Plaquemine Towing Corp., Sunshine, LA,
renamed Miss Marty 1986.
Sold to Chem Carriers LLC, Sunshine, LA 7/2010.
Documentation expired 7/31/2013.