Dick's Towboat Gallery


Home
Site Keyword Search
Select Desired Menu
Recently Added/Changed
Miss Kayci #637607
Length 55 feet - Breadth 22 feet - Twin screw towboat
Built 1981 by Albert Ortis Boat Building, Krotz Springs, LA
(Additional Information Below Picture)
Last Updated at 8:52 on Wednesday, March 6, 2019
Copyright Photo by Mark Haury - Thanks, Mark!
Working On The River Prior To 1/2000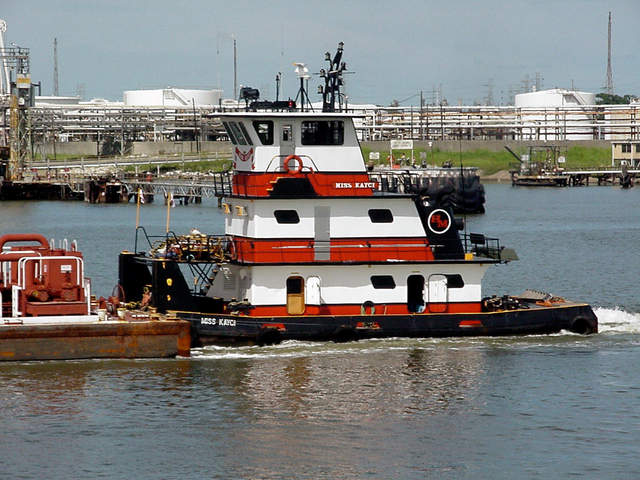 Cat 3412 diesels, repowered 1990, 1250 hp.
Originally Lady Judy, owned by
St. Marys Towing Co., Franklin, LA.
Sold to Irvin Russo Boat Co., Inc., Houma, LA 1986.
Sold to PR Towing, Inc., Chauvin, LA,
renamed Miss Kayci 1/1998.
Sold to Robuf Towing LLC, Centerville, LA 3/2009.
Sold to S & B Marine LLC, Memphis, TN 10/2009.