Dick's Towboat Gallery


Home
Site Keyword Search
Select Desired Menu
Recently Added/Changed

Click On Images Below
For Other Views Of
Mary Berry
(Images 1-4 of 4)





Mary Berry #1091925
Length 36.5 feet - Breadth 16 feet - Twin screw towboat
Built 1958 by Dubuque Boat & Boiler Co., Dubuque, IA.
(Additional Information Below Picture)
Last Updated at 13:51 on Wednesday, March 6, 2019
Copyright Photo by Mark Phillips - Thanks, Mark!
Location Unknown, Likely Ohio River, 10/2015
(1 of 4)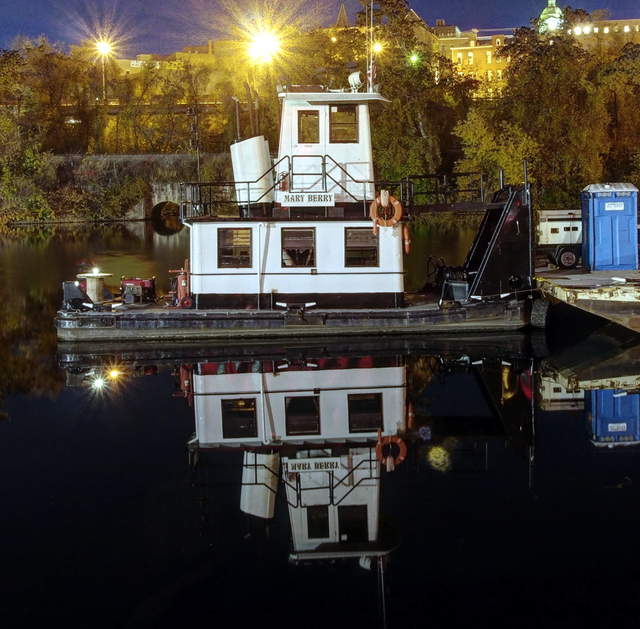 GM 6-71 diesels, 330 hp.
Originally Cecille H, owned by
Tennessee Valley Authority, at Memphis, TN.
Sold to Keasler, Inc., Cleveland, TN 10/1997.
Sold to River Enterprises, Inc., Cave In Rock, IL,
renamed Mary Berry 1999.
Sold to Knight Mfg. Corp., Rosiclare, IL 5/2006.
Sold to First Marine Transportation Corp., Calvert City, KY 2007.
Removed from documentation 2010.
Sold to G. M. Crain River Towing Co., Inc., South Heights, PA 2/2012.