Dick's Towboat Gallery


Home
Site Keyword Search
Select Desired Menu
Recently Added/Changed

Click On Images Below
For Other Views Of
Gregory David
(Images 1-5 of 12)







Gregory David #552069
Length 140 feet - Breadth 42 feet - Twin screw towboat
Built 1973 by Dravo Corp., Neville Island, PA.
(Additional Information Below Picture)
Last Updated at 8:50 on Wednesday, March 6, 2019
Copyright Photo by Tom Waller - Thanks, Tom!
Northbound At Natchez, MS 2/2013
(1 of 12)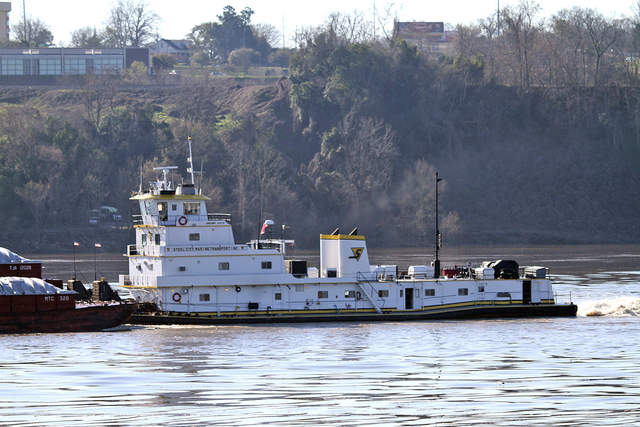 Photo Mug
& Baseball Cap
available!


GM 16-645E7 diesels, 6000 hp. Falk red. 4.345:1. Kort nozzles.
Originally Lady Julie, owned by
Inland Oil & Transport Co., St. Louis, MO.
Sold to Valley Towing Service, Inc., Memphis, TN,
renamed Delta Tenn 3/1981.
Sold to Memphis Barge Line, Inc., Memphis, TN 10/1985.
Sold to Steel City Marine Transport, Inc., Freedom, PA,
renamed Becky Lynn 2/1986;
renamed Gregory David 3/1997.