Dick's Towboat Gallery


Home
Site Keyword Search
Select Desired Menu
Recently Added/Changed

Click On Images Below
For Other Views Of
Emmanuel Chibb
(Images 1-2 of 2)




Emmanuel Chibb #292775
Length 92 feet - Breadth 32 feet - Twin screw towboat
Built 1963 by Avondale Shipyards, Westwego, LA
(Additional Information Below Picture)
Last Updated at 8:50 on Wednesday, March 6, 2019
Copyright Photo by Kris Jacobi - Thanks, Kris!
As A. A. Mckinney Light Boat In NOLA Area, 1/2006
(1 of 2)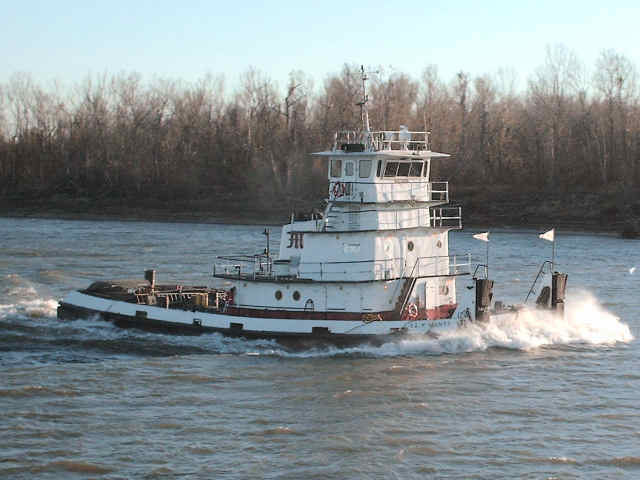 GM 16V-149 diesels, repowered 1987, 1800 hp. Twin Disc red. 7:1.
Originally Paul H. Chotin, owned by
Chotin Transportation, Inc., New Orleans, LA.
Sold to McKinney Towing, Inc., Baton Rouge, LA,
renamed A. A. Mckinney 3/1986.
Rebuilt 1987.
Sold to American Commercial Lines LLC, Jeffersonville, IN 2/2007.
Sold to Chibbco Equipment Corp., Harvey, LA 1/2010,
renamed Emmanuel Chibb 8/2010.