Dick's Towboat Gallery


Home
Site Keyword Search
Select Desired Menu
Recently Added/Changed

Click On Images Below
For Other Views Of
Dick Harbison
(Images 1-3 of 3)





Dick Harbison #531541
Length 148 feet - Breadth 45 feet - Triple screw towboat
Built 1971 by Marine Welding & Repair Works, Greenville, MS.
(Additional Information Below Picture)
Last Updated at 8:49 on Wednesday, March 6, 2019
Copyright Photo by Henry Mullen - Thanks, Henry!
As Gremco With Susan B Near UMR 152, 11/1973
(1 of 3)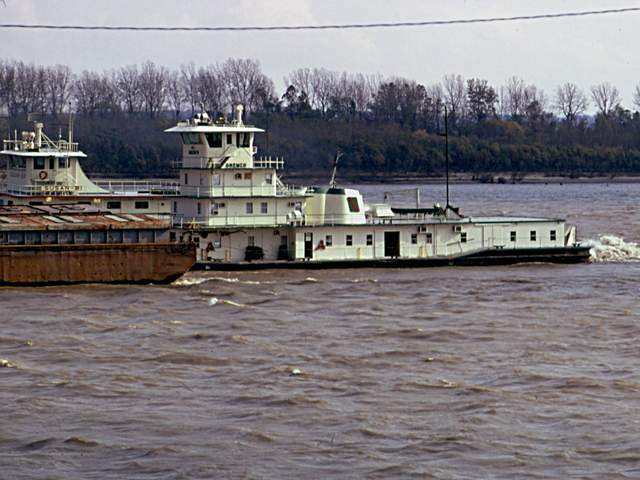 GM 16-567BC diesels, 4800 hp.
Western reduction gears, 3:1.
Originally Gremco, owned by
Gremco Towing Co., Greenville, MS.
Transferred to Williamson Leasing Co., Inc., Greenville, MS 1979,
renamed Northern King 1/1982.
Sold to TPC Transportation Co., St. Louis.
Sold to Peavey Barge Lines, Alton, IL 2/1989.
Sold to Arkansas River Co., Greenville, MS,
renamed Dick Harbison 3/1989.y
Sold, sent to South America 10/1998.