Dick's Towboat Gallery


Home
Site Keyword Search
Select Desired Menu
Recently Added/Changed
Daryl C. Hannah #272785
Length 102 feet - Breadth 28 feet - Twin screw towboat
Built 1956 by Calumet Ship Yard & Dry Dock Co., Chicago, IL.
(Additional Information Below Picture)
Last Updated at 8:49 on Wednesday, March 6, 2019
Copyright Photo by Mark Haury - Thanks, Mark!
Working On The River Circa 2/2000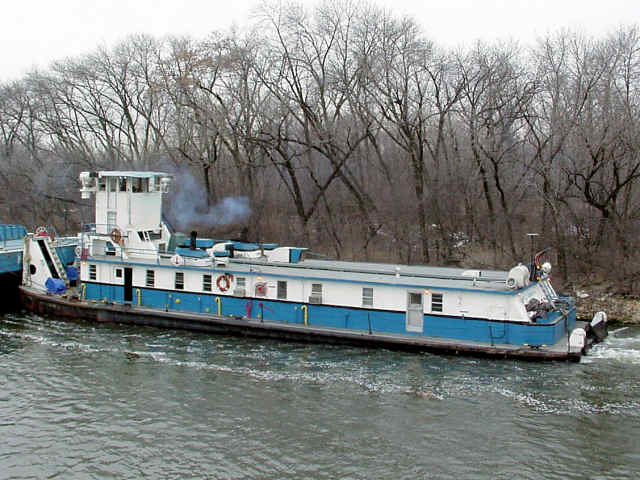 Superior 40-M5X-8 diesels, 1600 hp. Western reduction gears 3:1.
Retractable pilothouse.
Originally Cindy Jo, owned by
Rose Barge Line, Inc., Marseilles, IL.
Chartered by Inland Waterways, Inc., St. Louis, MO,
renamed Katherine L 1966, bought 4/1968.
Transferred to Huffman Towing Co., St. Louis, MO 1979.
Sold to Inland River Transportation Corp., Houston, TX 3/1989.
Sold to Hannah Marine Corp., Lemont, IL 1989,
renamed Daryl C. Hannah 1993.
Removed from documentation 11/2009.