Dick's Towboat Gallery


Home
Site Keyword Search
Select Desired Menu
Recently Added/Changed
Dari Lynn #574676
Length 60 feet - Breadth 22 feet - Twin Screw towboat
Built 1976 by Larose Shipyard, Larose, LA.
(Additional Information Below Picture)
Last Updated at 8:49 on Wednesday, March 6, 2019
Copyright Photo by Glen Daigrepont - Thanks, Glen!
On The River At Port Fourchon, LA, 2/2012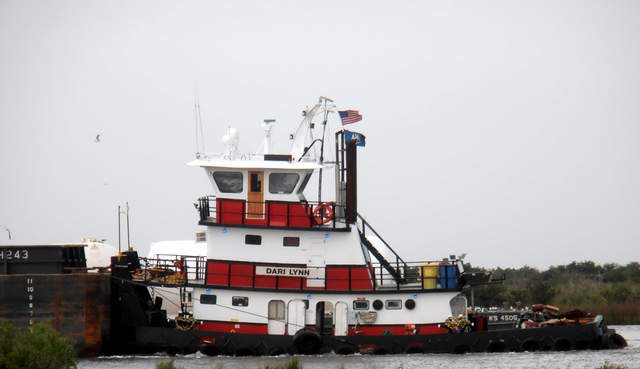 GM 12V-71 diesels, 800 hp.
Originally Good Boy, owned by
Delgrandile Towing, Inc., Galliano, LA.
Sank in New Orleans harbor, raised,
Sold to Bisso Marine Co., Inc., New Orleans, LA,
renamed Tyler 11/1979.
Sold to Albert & Judy, Inc., Belle Chasse, LA 8/2002.
Sold to Larry Griffin Towing Co., Inc., Golden Meadow, LA,
renamed Dari Lynn 11/2003.