Dick's Towboat Gallery


Home
Site Keyword Search
Select Desired Menu
Recently Added/Changed -1295

Click On Images Below
For Other Views Of
Curly B
(Images 1-4 of 4)





Curly B #271418
Length 90 feet - Breadth 26 feet - Twin screw towboat
Built 1956 by Parker Bros. Shipyard, Houston, TX.
(Additional Information Below Picture)
Last Updated at 10:23 on Friday, November 8, 2019
Copyright Photo by Jeff L. Yates - Thanks, Jeff!
As Waverly Working On The River, Date Unknown
(1 of 4)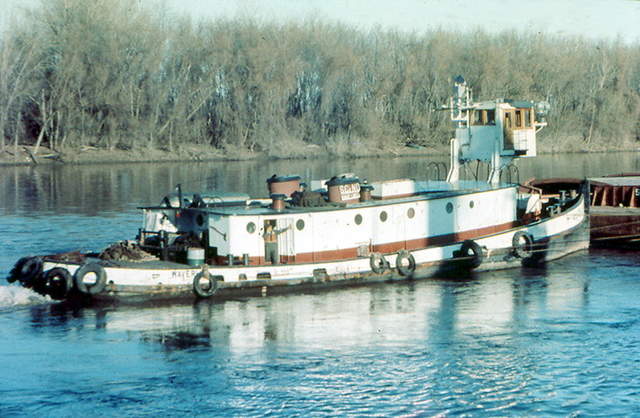 Cummins KTA38-M diesels, re-powered 1982, 1880 hp.
Twin Disc reduction gears, 6.18:1.
Originally Waverly, owned by
Sioux City & New Orleans Barge Lines, St. Louis, MO.
Originally a tug with retractable pilothouse, rebuilt 1970.
Transferred to Great Lakes Towing Co., Chicago, IL 11/1971.
Transferred back to SCNO fleet 1973,
renamed Brother Collins 10/1974.
Sold to Calumet Marine Towing Corp., Chicago, IL 1976,
renamed Curly B 1980.
Off the record 1994.