Dick's Towboat Gallery


Home
Site Keyword Search
Select Desired Menu
Recently Added/Changed

Click On Images Below
For Other Views Of
City of South Point
(Images 1-5 of 11)







City of South Point #269981
Length 70 feet - Breadth 20 feet - Twin screw towboat
Built 1955 by Murphy River Transportation Co., Cincinnati, OH.
(Additional Information Below Picture)
Last Updated at 8:49 on Wednesday, March 6, 2019
Copyright Photo by 'Towboat Joe' Brown - Thanks, Joe!
Working On The River Circa 4/2005
(1 of 11)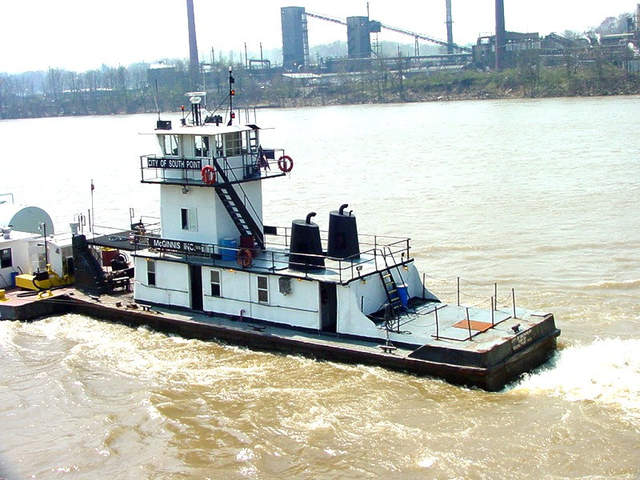 Cummins KT19 diesels, repowered 1996, 850 hp.
Originally Pat Murphy, owned by builder.
Sold to Inland River Service Corp., Cincinnati, OH,
renamed Tim Walker 1972.
Sold to Merdie Boggs & Sons, Inc., Catlettsburg, KY,
renamed Joanna 8/1974.
Sold to McGinnis, Inc., South Point, OH 1/1986, rebuilt,
renamed City of South Point 10/1986.