Dick's Towboat Gallery


Home
Site Keyword Search
Select Desired Menu
Recently Added/Changed

Click On Images Below
For Other Views Of
Big A
(Images 1-5 of 15)







Big A #501595
Length 106 feet - Breadth 34 feet - Twin screw towboat
Built 1966 by Missouri Dry Dock & Repair Co., Cape Girardeau, MO.
(Additional Information Below Picture)
Last Updated at 8:48 on Wednesday, March 6, 2019
Copyright Photo by Manfred Boehmer - Thanks, Manfred!
Working On The Mobile River, 5/2013
(1 of 15)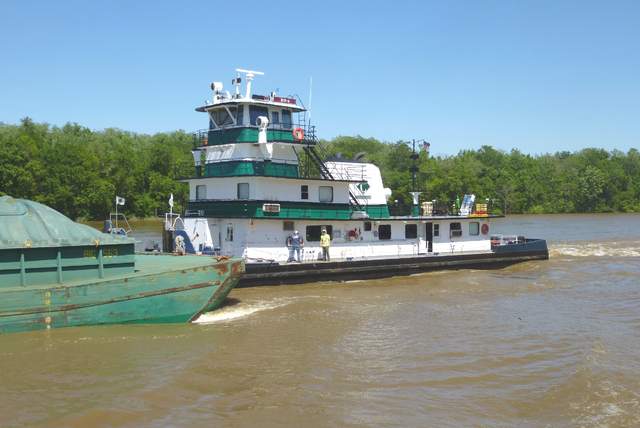 Originally single screw, rebuilt 2000 to twin screw.
GM 12-567C diesels, 2400 hp. Falk red. 3.28:1.
Originally owned by Missouri Barge Line Co., Cape Girardeau, MO.
Sold to AEP River Operations LLC, Chesterfield, MO,
renamed C. W. Rushing 6/2008.
Sold to Cooper Marine & Timberlands Corp., Mobile, AL,
renamed Big A 2013.